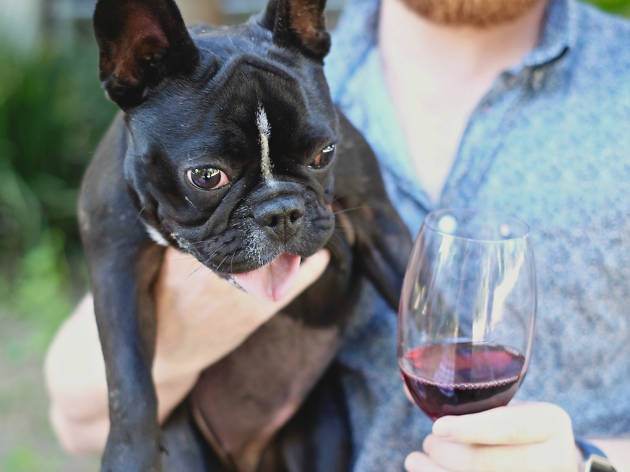 Enjoy some hooch with your pooch
Experts say you should pair wine with cheese – but we reckon pairing wine and dogs is just as good. If you agree then pack up your favourite woofer and head over to Puppies and Pinot at the Ascot Lot.
The free, one-day event at the Ascot Lot combines two of the most universally loved things in the world: wine and dogs. Naturally you'll be able to get yourself a nice tipple or two but don't forget Fifi – at Puppies and Pinot you can get wine for puppers too. Vinomofo will be there serving samples of their tastiest drops and there will be food trucks and dog treats available to fill both human and canine bellies.
Treat your favourite four-legged fuzz ball with a puppy swag bag or treat yourself to some pinot noir or pinot gris winescream (yes wine ice cream is a thing). All proceeds from these sales go towards Gumtree Greys who help rescue, foster and rehome greyhounds in need, which means there's no shame going back for cone two. The lawns at the Ascot Lot will be snoot central with lots of lovely greyhounds ready for a cuddle – if you make a connection you might even be able to adopt one.
Puppies and Pinot opens at 11am on Saturday February 17.